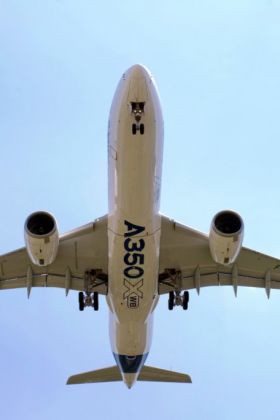 FAQ
Frequently Asked Questions – FAQ
–
How does the cost of Aviation Istanbul Jet charter compares to commercial airlines?
Jet charter is usually more expensive than flying commercially but after taking into consideration additional costs of flying with a commercial airline like parking, hotels, time, etc. You will come to realize it makes more sense than expected. This happens because when you travel by air charter you save time by traveling closer to your ultimate destination, often eliminating the need for overnight stays. Forget about long lines at check-in and security. -FAQ
–
What are the differences between fractional jet ownership and Private jets?
Private jets jet Setter Program gives you the flexibility to fly when and where you want, and you pay only for the time you fly. There are no acquisition costs, no monthly maintenance fee, no long-term contracts and you have the flexibility of choosing the right aircraft for each trip. With fractional jet ownership, you do not have unlimited use of the aircraft, your air travel has to be coordinated with the number of hours purchased at the beginning of the contract obligating you to predict your aircraft usage for the next 5 years, and locking you to a single jet. -FAQ
–
How can I pay?
We accept wire transfers only. -FAQ
–
Are client service experts available at all times?
Aviation Istanbul is there for you 24 hours a day, 7 days a week. We understand that emergencies give no notice, so our team of experts is always available for you regardless of the time or date. -FAQ
–
How far in advance do I need to call to reserve an aircraft from private Jets?
"The sooner the better", never the less, private jets are often able to book air charter flights within just four hours' notice, though that option is subject to aircraft and crew availability. There are a limited number of Peak Travel times during the year, such as major holidays. -FAQ
–
What happens if I need to cancel or make changes to my flight?
You can cancel or make changes to your itinerary up to 48 hours prior to your flight unless a different condition is set for a specific flight. If you need to cancel or make changes within 24 hours of your flight, we will pass on any incurred costs. -FAQ
–
How do you make sure that my flight is personalized specifically for me?
Aviation Istanbul builds a personal profile for each client to ensure all air charter flight experiences are tailored to the individual's preferences and requests. Personalized service and strict attention to detail are cornerstones of our success at private jets. -FAQ
–
What are my options for catering on my flight?
At Aviation Istanbul, we understand that the client is the most important asset of our company therefore, we don't set a limit for catering or any special services you might need. We can arrange almost anything you could want for your air charter flight. -FAQ
–
May I bring my pets with me?
Yes, although is important to let your flight coordinator know that you will be flying with your pet that way we make sure to accommodate you on a pet-friendly aircraft. Also keep in mind that is required that your pet is restrained for take-off and landing, as well as during turbulent air conditions. This is only to ensure the safety of your pet. -FAQ